Läuft ArcheBlade™ auf deinem Computer? Schaue dir jetzt die Anforderungen für deinen PC an um das Spiel von CodeBrush Games zum laufen zu bekommen. Wir zeigen dir in einer einfachen Übersicht die Voraussetzungen um ArcheBlade™ auf deinem Rechner installieren zu können.
ArcheBlade™ Systemanforderungen an deinen PC
ArcheBlade is a free to play 3D multiplayer fighting game that captures the essence of combo-based fighting games combined with unique game modes. Play as one of many characters and master your skills to become the best fighter.. ArcheBlade™ ist ein Action Spiel von CodeBrush Games. Veröffentlicht wurde es am 25. Apr. 2014 von Codebrush Games.
Minimum:

OS:Windows XP 32bit

Processor:Intel Core 2 Duo 1.86 GHz, AMD Athlon 64 X2 2GHz

Memory:2 GB RAM

Graphics:ATI HD3850, GTX250

DirectX®:9.0c

Hard Drive:1500 MB HD space

Other Requirements:Broadband Internet connection
Recommended:

OS:Windows 7 32/64bit

Processor:Intel Core i3 3GHz, AMD Phenom II X2 3GHz

Memory:4 GB RAM

Graphics:ATI HD4870, GTX460

DirectX®:9.0c

Hard Drive:1500 MB HD space

Other Requirements:Broadband Internet connection
Über ArcheBlade™
3D Fighting Game
Influenced by fighting games such as Street Fighter and Tekken, the game brings more variety by adding MOBA and FPS type game modes.

14 Unique Characters
Each with unique combos and rage skills, and designed in semi-anime style, the characters in ArcheBlade are the highlights of the game. Try different characters and find the one that matches your style.

PvP Multiplayer
Playing with your friends or other players online makes a fighting game twice as fun. Whether to be a team-player or a lone wolf is all up to you.

Maps with different game modes
Free for all, Capture the flag, Team Deathmatch are all here. Each map has its own unique game type. Watch your surroundings as you may get hit by a train, or lose a step and fall off a bridge.

Rage Skills
Each character has two distinctive rage skills. Use them in one-on-one or team situations smartly to really turn the tide of battle!

Gear Up your character
Gear up to prepare yourself for battle. By gearing up, you can customize the look of your character as well as add stat boosts. There are over 500 customizations available, try them all!

Free to Play
It's free to download the game so hop in and join the game! Don't forget to invite your friends. Playing with your friends is a good way to get yourself ready for other more skillful players online.
Please scroll down if you want to know more about the game. Also join our social networking sites to get updated on the game
Facebook:
https://www.facebook.com/Codebrush
Youtube:
http://www.youtube.com/user/Archeblade
Twitter:
https://twitter.com/CodeBrush
Google+:
ArcheBlade Google+ Page
Get ready for ArcheBlade:
Based on a
Korean Fantasy Novel
, ArcheBlade is a free-to-play PvP-based multiplayer action game in which users can either take sides and fight against the other team or fight for themselves depending on the map. Players choose one of several characters, each with their own unique fighting style and action combos.
ArcheBlade captures the essence of combo-based fighting games like Street Fighter or Tekken combined with online multiplayer match system. Rather than pressing shortcut keys mindlessly to use skills, players need to pay close attention to their character and their opponents' moves in order to perform combos as well as block and avoid attacks all happening in real-time. Do you like fighting games? Do you enjoy non-stop action? Are you competitive? Then this game is for you.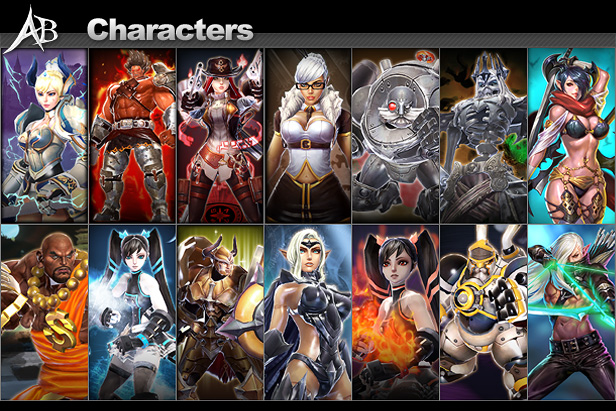 Select a fighter of your style! Each with unique combos and fighting style, each character brings different game to the table. Find a character that matches your style in Training and perfect your skills. Please stay tuned as we're adding more characters in the future.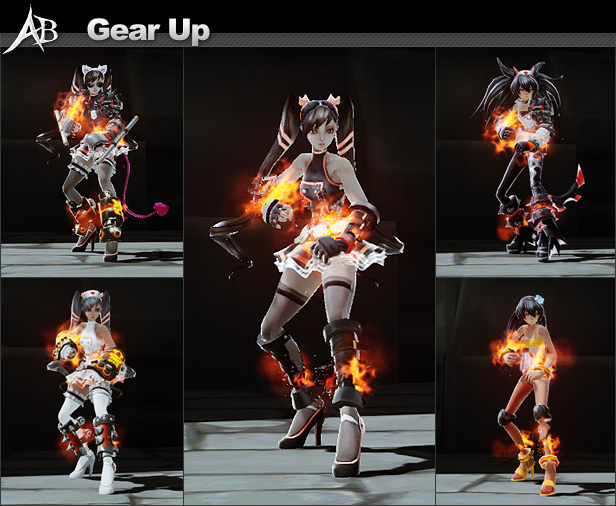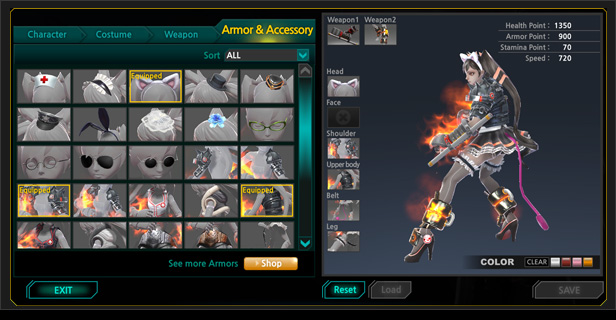 With more than 500 items available, you can customize your character to your preference. People will definitely notice you when you have items on.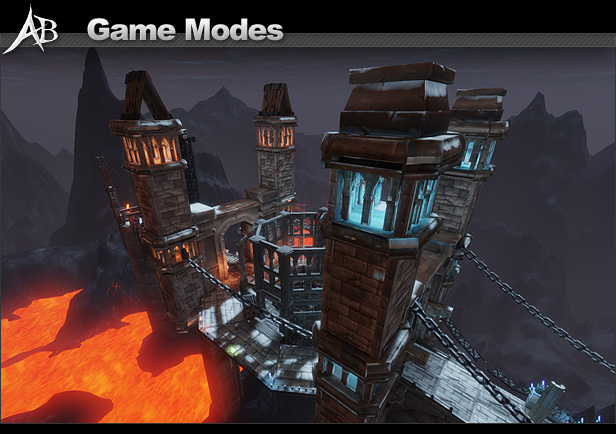 From Team Deathmatch and Capture the Base to Free for All and Team Last Man Standing, each game mode has a different goal to accomplish. One more thing to remember. Always watch your surroundings when you play in a map as you may get hit by a train, or lose a step and fall off the bridge. More game modes will be added in the future so please stay tuned.
Capture the Base
Work as a team and defeat the opposing side by capturing the bases scattered around in the map. Protect your bases or teammates when they're capturing. Be on the lookout as you are capturing, there may be someone to interrupt you right at the end.
Team Last Man Standing
The team with the most round wins will prevail. Be careful as there are no respawns during rounds. There's nothing like being the last survivor and deliver a win for your teammates at the end while they're all watching you.
Free for All
No more friendship, just killing. Are you the type that prefers being a lone wolf? This is just for you. The rule is simple. The one who gets the most kills wins the match. Careful though as there are wolves lurking in the shadow ready to steal your kill.
Team Deathmatch
A team with more kills wins the match. To get a kill is the biggest contribution you can make to your team here. Be a support or that guy who's always at the very front of battle. Whatever gets kills is good for the team.